There aren't many desserts as distinctly Southern as Banana Pudding. It's also interesting that such a distinctly Southern recipe heavily features an ingredient not at all native to the South. Steamships made the banana's entry into the Southern ports of the United States a welcome possibility. The earliest Banana Pudding recipes were a take-off from traditional English trifles. They're often even assembled in a trifle bowl, although a pie plate is also a typical presentation method. (Don't worry. None of the original incarnations are anything like Rachel's Thanksgiving "traditional English trifle".)
The earliest recipes for Banana Pudding surprisingly didn't call for Nilla Wafers. Nilla Wafers didn't even make their debut for a full decade after Banana Pudding was invented. No, lady fingers were the original base for Banana Pudding. It wasn't until 1921 when the Banana Pudding with which we're currently familiar was born. An imaginative housewife submitted her recipe to a local newspaper and it quickly set the standard for Banana Puddings everywhere and it became so popular in this method that Nabisco began putting the recipe on its boxes of Nilla Wafers. A star was born.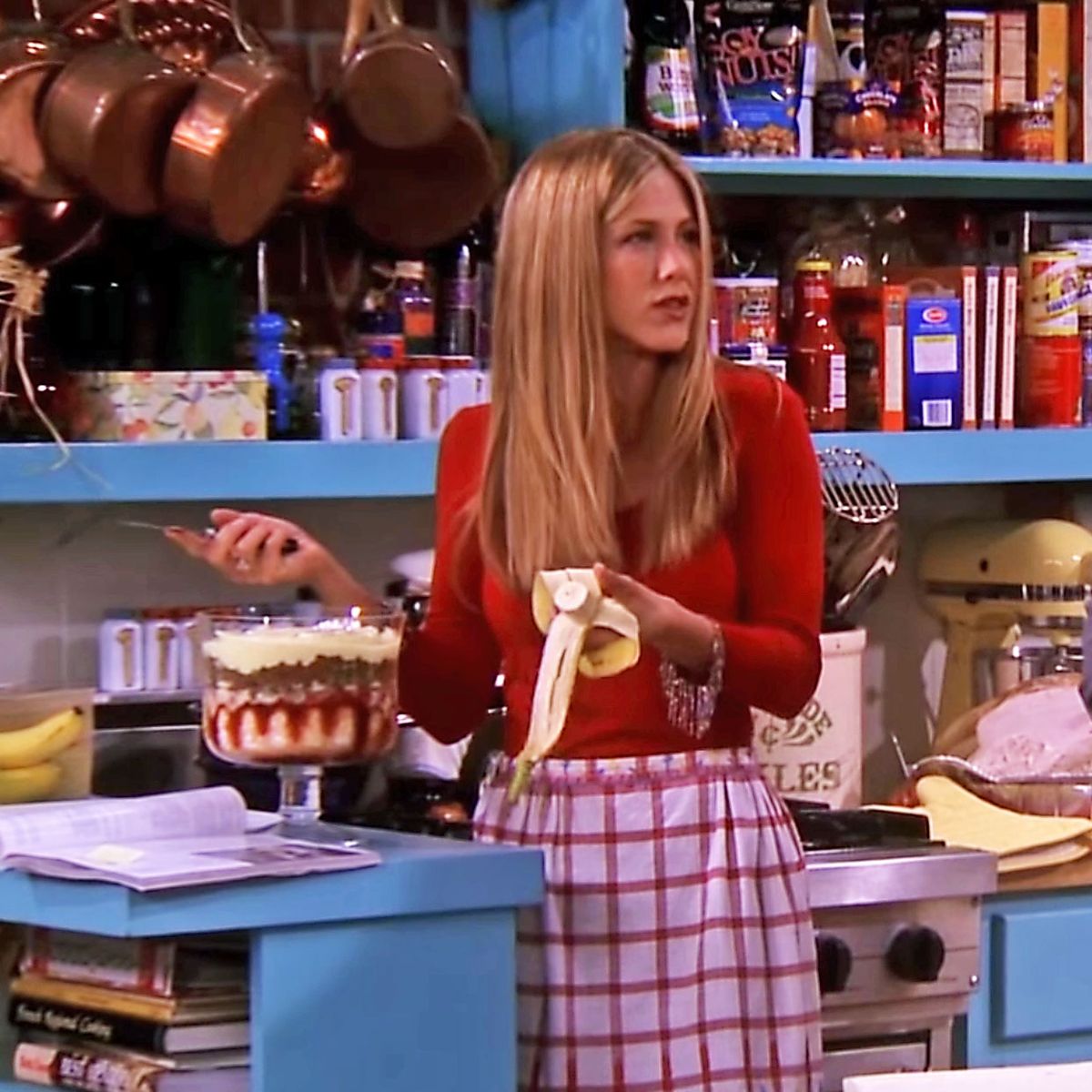 Despite being born and raised in the great state of Texas (aka God's promised land), I never fully appreciated the simple goodness of a cool, creamy Banana Pudding straight from the "ice box." I haven't made many (two or three at the most), but this most recent recipe was one of the easiest and most delicious recipes I've tried. Aunt Opal's Banana Pudding from Joanna Gaines' first volume of her Magnolia Table cookbook is the same recipe they serve at their eponymous restaurant in Waco not far from the Silos grounds and is every bit worth being a menu staple.
This Banana Pudding recipe is a family recipe of Chip's and is definitely typical of deliciously vintage Southern fare. Post war America (the 1950s and 1960s) saw a boom in spending and entertaining now that rationing was a thing of the past. The supermarkets flooded with quick and easy convenience foods to make life for the housewife (and working wife and mother) easier. Cool Whip was one of these ingredients. Aunt Opal's original recipe calls for Cool Whip whereas JoJo prefers to use her homemade whipped cream (also featured in her book). Both are delightful, but I went with Cool Whip this time for convenience sake since I've been so busy lately.
The other delightful facet of this recipe was that, unlike your other run-of-the-mill Banana Pudding recipe. It's based in not just sweetened condensed milk, but silky cream cheese deliciousness too! Not just that, but Aunt Opal also included wholesome whole milk in her recipe. I don't know whether Aunt Opal still lives, but bless her sweet soul! That woman was on to something! I'm so glad I was encouraged to try it out. My sweet niece is a culinary explorer in her own right and she made this not too long ago eliciting rave reviews from her family. Guys, shes in 6th grade. I got my kitchen start later than she did, so I know she has the potential to overtake me!
I was inordinately out of milk (and we usually have whole milk on hand for The Mr's cereal obsession), so I swapped half of the whole milk for heavy whipping cream and half with water. I'm not sure whether this made the difference, but gosh if that pudding didn't stand up tall for many days after we dove into it. Generally, homemade pudding gets a little loose and weepy/soggy after a few days leftover int he fridge (of it makes it that long), but this one held it's own for long after… at least until it was polished off.
Do you have a "family famous" Banana Pudding recipe? Send it my way! I'd love to try it!
Currently Reading: Bon Appétit Magazine, November 2014 issue