It did do us a world of good to take a Sunday afternoon and shut away the world for lunch al fresco. This past year has been such a bust that to be momentarily transported to a faraway tropical isle was refreshing. In a year of no travel, it was nice to imagine travelling to an exotic locale. Like being on vacation in our own backyard. Instead of stringy, weather-worn trees; we ate beneath fringed palms – the wind lightly playing with our sun-kissed skin and hair. Instead of grass and weeds beneath our feet, we wiggled our toes in white sand next to crystal-blue waters. And instead of our wrought iron backyard chairs, we dined on swinging hammock chairs looking out over salty, white waves.
With Winter weather (thankfully) in our rearview, we've been slowly recovering mentally and emotionally. The sun has been out in full splendor and everyone has slowly shifted their palate to lighter fare. I've noticed more and more orders laden with fresh produce and lighter meat choices. I'm still looking forward to the corned beef and cabbage currently simmering on my stovetop in honor of St. Patrick's Day, but that doesn't necessarily mean we haven't begun to wake up the grill for the season. In Texas, grilling season never really ends per se, but it really hits high gear from about March til November. If we have a particularly mild year, grilling the Thanksgiving turkey isn't that unheard of.
As a response to the food shortages due to the Winter storm last month, I was inwardly prompted to take inventory of my current supply at home and work with that for our meals. As it turns out, I have quite a healthy store and have been able to cook well from it – and prepare some meals for others in the church who have just had surgery or babies! I can't recommend enough the Shelf-Cooking method made popular by Jordan Page of FunCheapOrFree.com! I may not follow it to the letter, but she's one inspirational gal and I have mad respect for what she's doing to motivate women everywhere to live frugally without losing quality!
Recently, inspired by a container of Medaglia D'Oro instant espresso in my pantry and some chicken breast halves in my freezer, it didn't take a whole lot of convincing to get my husband on board with this Jamaican Jerk-style chicken recipe from my copy of The Good Housekeeping cookbook. The Mr has a thing for the Caribbean Jerk wings at Buffalo Wild Wings, so this allspice-and-coffee-dusted chicken was right up his alley. The only holdover for him was the watermelon salsa involved. He's not a fan of fruit salsas; but I have a bestie who just loves them, so I knew I could just fill up a mason jar and bring along a sack of tortilla chips to share the leftovers with her!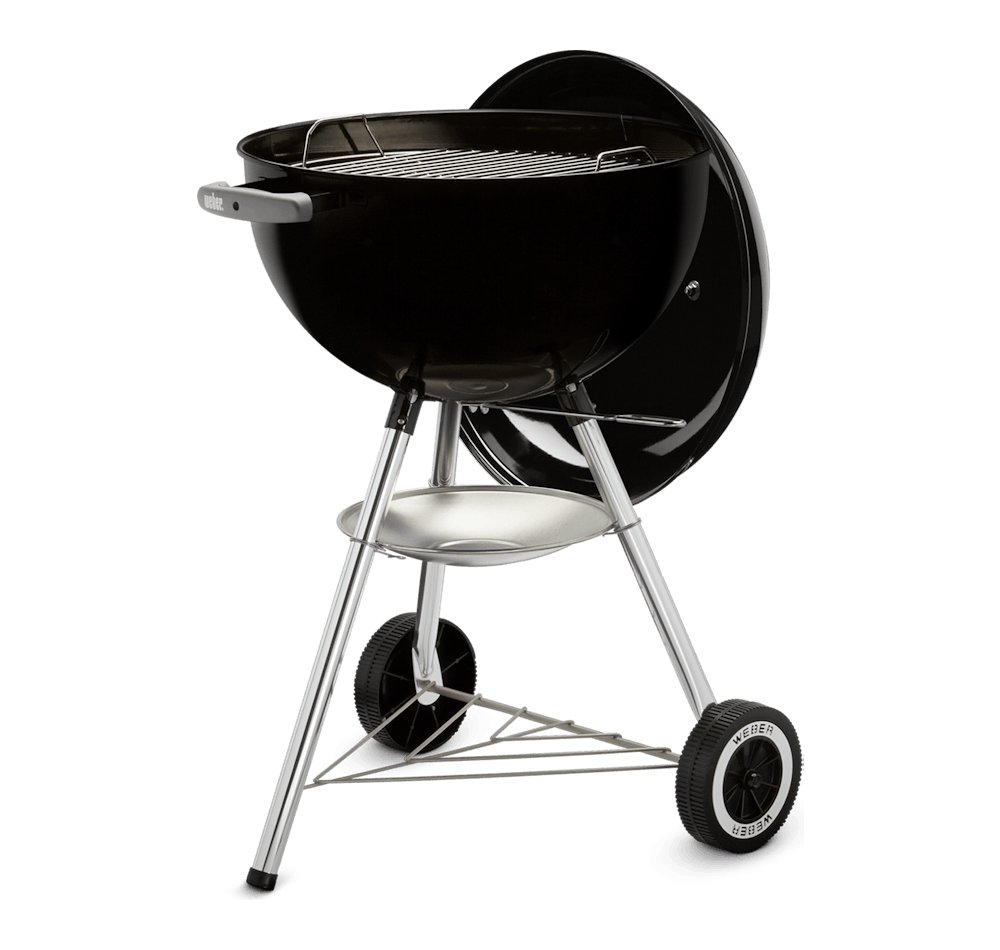 The recipe originally calls for the chicken to be cooked atop a grill pan. Besides the fact that that's probably the one kitchen piece I don't own one, I never quite understood the need for one if you have a perfectly usable grill to impart the more authentic grill marks and smokey flavor! If I'm missing out, feel free to extol the virtues of your grill pan in the comments below; but for now I'll stick to my gas/charcoal outdoor grill. The grill is honestly my husband's, but I have my eye set on a classic Weber charcoal grill one day. In my mind it's the quintessential, classic all-American grill that's stood the test of time; so what better way to teach myself to grill over an open flame than a classic Weber! Then maybe one day, I can work my way up to an Argentine grill like the one I saw at the Drummond Ranch last June… If the city-loving Ree Drummond can do it, so can I.
Now that we've "drummoned" (sorry, couldn't resist!) up excitement for Summertime grilled chicken and fresh salsas, let's get down to the nitty gritty. This dish was good, don't mistake me, but didn't pack quite as much of a flavor punch as we were expecting. It had such potential too! If you've ever used allspice, you'll invariably know how potent it is. A little goes a very long way. In this case however, I was left wanting a little more… spark. I loved how fresh ginger was incorporated into this dish, but I think I would add one full tablespoon of kosher salt to the spice mixture as well as bump up the coffee by one tablespoon as well as increase the allspice to two teaspoons in order to really drive the flavor home.
As far as the Watermelon Salsa… It's really unlike any "fruit salsa" I've ever tried honestly. And honestly, I wouldn't classify the original recipe as a true "fruit salsa." I would instead classify the original as more of a savory fruit salad. I even tried to zest it up a bit with some Late July Jalapeño Lime tortilla chips, but it wasn't enough to sell me on this detraction of "salsa." It didn't quite rescue the "salsa" as I had hoped. I ended up just ignoring the salsa for the tortilla chips on my plate! The chips were more exciting than the salsa to be honest.
If I were to take another stab at this particular recipe, I would swap the lemon juice with lime juice and exchange the basil for cilantro. I would turn some chopped pineapple into the batch. For extra kick, I'd add fresh matchsticks of jalapeño or habanero along with the other ingredients. If you're really brave, julienne some scotch bonnet or ghost pepper to twirl into that salsa for even more island flare and heat! Add the level of heat that works for you!
What's your take? Do you tolerate fruit in salsas? Or are you a purist? Tell me in the comments below!
Currently Reading: A Farewell to Arms by Ernest Hemingway
Scripture of the Day: "So God created the great creatures of the sea and every living thing with which the water teems and that moves about in it, according to their kinds, and every winged bird according to its kind. And God saw that it was good." -Genesis 1:21