I don't know about where you shop, but watermelon is absolutely abounding at my local market. I'm not a huge watermelon eater. The sweetness in my opinion is overhyped and the texture, while not repulsive, is better when frozen… and then blended with some frozen pink lemonade… and then mixed with seltzer. That's pretty much the only way I really enjoy watermelon. It's just not a flavor I really go for. As a matter of fact, to me watermelon doesn't really have a big flavor at all. It is really good at rehydrating, but as far as I'm concerned that's about the only redeeming quality.
Are you done with my bashing watermelon yet? That's ok. I'm getting to the good(ish) part. Lately, I've been seeing lots of grilled and/or savory watermelon dishes meandering through my feed. It hasn't barreled on through and taken the health world by storm like our friend kale has, but it's quietly held it's own, elegantly stepping in here and there. It makes a statement, evocative of something new and unexpected, yet it gently supports whatever it has been paired with. Buttery grilled peaches with homemade ice cream are a showstopper, whereas grilled watermelon is completely at ease being a supporting character in the grand menu.
Intrigued by this grilled watermelon idea and setting aside my apathy for watermelon tself, I decided to dive in with a couple recipes this past weekend. Grilled Watermelon & Steak Salad recipe from Women's Health magazine was where I started and nearly ended. Steak salads aren't super common so it was nice to get out of the same-ol'-same-ol' grilled-chicken-salad rut. Grilling the watermelon wasn't as weird as I imagined it would be. The texture and flavor were well-concentrated and I found myself seeking out the more-charred pieces. I discovered those to be the best in the end! The rest of this salad was somewhat well-balanced. Peppery arugula goes well with steak, but the mint seemed a bit out of place. I get where the author was going with it. Mint is a great highlight for any fresh fruit; but here with steak, parsley, and arugula it stood out like a sore thumb. Lemon is also a good highlight and it mixed well as the acid in the dressing so the mint wasn't really necessary.
I still had 1/2 a watermelon left after this and we weren't going to eat it by itself, so I went in a slightly different direction. This time, I went for The Pioneer Woman's Tomato, Watermelon and Feta Salad from her newest cookbook The Pioneer Woman Cooks: The New Frontier: 112 Fantastic Favorites for Everyday Eating. It's a caprese salad with feta standing in for the mozz and chunks of watermelon blending in with the tomatoes. The whole is drizzled in the exact same dressing as the one for the steak salad and finished with more of that incredible balsamic glaze I used for the Grilled Bruschetta Chicken from Joanna Gaines' Magnolia Table Vol. 2.
This salad too, while vibrant and flavorful, also failed to excite me. It had all the elements I typically like in a caprese. I even enjoy feta, especially when it's sheep's milk feta, but… The watermelon for me just didn't fit. I am absolutely 100% sure that Ree has good taste, but we can disagree on occasion. I can roll with the feta in place of mozz. I like both equally well, but I just couldn't get over how the watermelon just didn't fit with the sharp brininess of the feta or the herby fragrance of the basil.
The Mr was on the same page as me. I managed to get him to eat one charred piece of watermelon before eating around the other pieces in his steak salad. However, he flat out refused to try even the slightest bit of the feta mixture. I guess our household is just destined to be a household devoid of watermelon. I'm disappointed in a way. I don't like ruling out foods altogether. I even found a way to enjoy cantaloupe.
Just like glitter is the herpes of the craft world, cantaloupe is the herpes of the fruit world. Once you put it with other fruit in say, a fruit salad, that is all you can taste! My trick for cantaloupe is almost how I enjoy papaya. It's one that I learned from reaching outside my comfort zone with a very comfort-zone-friendly text, the good old standby Better Homes & Gardens cookbook. I drizzle 2c of cantaloupe with half a lime and sprinkle on a little nutmeg. Toss to coat and the combination is absolutely vibrant!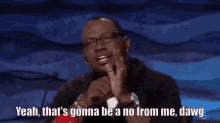 I'm still not 100% sold on watermelon, but I can say I gave it a fair chance. Many times for me, it's the journey/experience that counts. I may even give it my cantaloupe treatment one day! At least after this week of all things watermelon, I'll be super hydrated! What is one common summer fruit everyone, but you, seems to enjoy?
Currently Reading: Magnolia Journal, Summer 2020 issue